Sandd supports mail offices network with Marketing Extranet
"Sandd wants to end PostNL's monopolie in the MSE" headlined the press release in October 2017. Since then, Sandd is busy with the roll-out and expansion of their partner network. Sandd asked us to help streamlining their additional processes.

The Sandd mail offices network is the foundation of the success of their strategy. This network consists of entrepreneurs from all around the Netherlands. They collect mail and offer mail stamps at their shops. Therefore it's important to make sure they have enough Sandd mail stamps and mail boxes in stock, always. By using theMarketing Extranet, we helped them making these products online available and distributing them, including streamlining their additional (internal) business processes.

The Sandd Mailpoint Network is key for the success of their strategy. This network consists of entrepreneurs throughout the Netherlands and provides, among other things, the collection of postal items and the offering of stamps. It is therefore very important to ensure that they are provided with stamps and Sandd mail boxes at all times. By using the Marketing Extranet we can help them to offer these articles and streamline the additional (internal) business processes.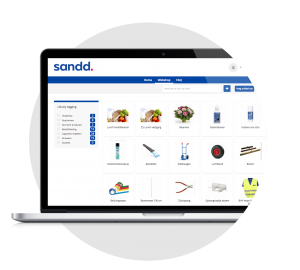 Mail stamps within a few clicks in stock for the partner network
Sandd's Marketing Extranet webshop offers all mail offices a user-friendly tool to keep their stock of Sandd mail stamps and mailboxes up to standard. This allows them to order the various stamps or mailboxes via invoice in a few clicks, after which they are delivered as quickly as possible.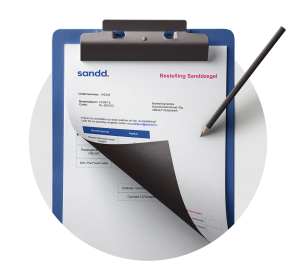 Well-oiled machine 'Team Retail'
Expanding the number of postal points will result in more business processes. To make this process as efficient as possible, we have automated a number of these processes for Sandd. Because of the webshop management in the portal and an automated order distribution, Sandd Team Retail can handle the orders from the Webshop in the most efficient way possible.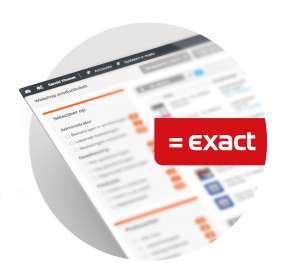 Integration with existing systems
We didn't want to disturb Sandd's known systems and processes. Therefore, we connected Marketing Extranet with the existing systems. We connected with Exact Globe for processing all webshop invoices. With one click, the system generates a file, which can be imported effortlessly in Exact Globe.

By taking over their administrative activities, we made it possible for Sandd to make the entire process more efficient. This benefits the scalability of the partner strategy and offers opportunities for the future!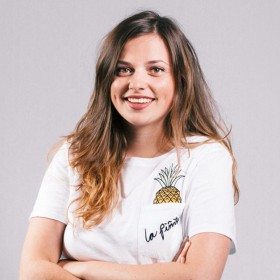 More marketing success
for your partners?
We're here to help.
Related articles