Ahoy increases conversion with quotations in the MX platform
Rotterdam Ahoy offers visitors experiences, in as many ways as possible. Ahoy believes that these experiences, big or small, will enrich your life. Rotterdam Ahoy builds a place for big or small, but always one of a kind experiences that inspire, move and enrich people for over 45 years. After the rebranding process, Ahoy wanted to take the customer journey during the sales process to a higher level by improving the proposal phase. We accepted that challenge.
 
No more cutting and pasting in Word, lacking brand consistency and low resolution images. But instead: the ability to create professional proposals with a strong brand experience and consistent one-to-one communications, composed in an intuitive environment. And preferable a bit fast. That was our goal. 
The solution: personalise professional proposals with the MX platform. Within three steps a personalised and professional proposal, thanks to smart templates.
Stap 1: Personalise in the Studio
In the Studio of the MX platform, the sales- and accountmanagers of Rotterdam Ahoy can compose a proposal, in a short amount of time, completely within the corporate identity of the organisation. The sales managers only need to worry about personalising the content, depending on the needs. The dynamic templates with the standard texts, images and the usability of the Studio provides a perfect match between flexibility, efficiency and brand experience.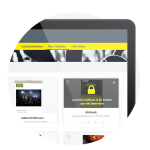 Stap 2: Collaborate in My Resources
The personalised proposals are stored safely in My Resources. The sales managers can share their proposals with colleagues and easily add to-do's and comments to it. Good proposals which were created in the past can easily be used again by duplicating it.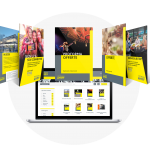 Stap 3: Proposals centralized in the Library
The proposal templates are centralised in the library of the MX platform along with all other marketing and communication tools. In this online environment the sales- and accountmanagers, can get started with a new proposal, 24 hours a day, 7 days a week and wherever they are.
Kees de Jong:
Marketing Communications Manager Rotterdam Ahoy
''Proposals are an important part of our communications with our customers; in this case, event organizers. Rotterdam Ahoy is working in an industry where 'experience' has an important role. We wanted our customers to see this experience back in their proposal. The system is based on templates. Our sales managers fill in the open fields, and there it is; a beautiful formatted document which we can proudly hand out to our customers. The feedback we receive is very positive!''
''We got rid of 'cut and paste' in MS Word and have a wonderful, efficient platform where we can make fast and professional proposals. From now on our sales managers can create a proposal much faster. Because of this they can give more attention to retrieving beautiful events!''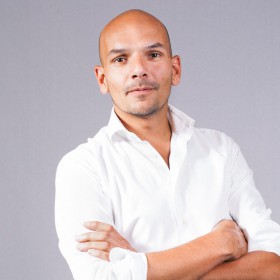 More marketing success
for your partners?
We're here to help you.
Related articles