CMIS Group: All corporate identity elements in the Brand Portal!
For a lot of company's managing the assets related to the corporate identity, like envelopes, writing paper, follow-up paper or businesscards is a time consuming job. Manage the inventory, reorder if necessary and saving all the main documents in a safe place. Before the Brand Portal this was a very time consuming job for CMIS Group, where a lot of employees were struggling with.


CMIS Group is an umbrella organisation of more than 10 brands, like the Hypotheekshop for example who is active in the mortgage industry. They decided to arrange a 'Brand Portal' with the help of Marketing Extranet. This way CMIS Group had all their corporate identity elements in one environment. Via the studio in their Brand Portal the assets, like the businesscards, can be easily customized. Besides that, we linked their trusted producer to their Marketing Extranet so they can place their orders with just a few clicks. 


Brand Portal
After we went live with the Brand Portal in february, a group of employees was granted access to the Marketing Extranet of CMIS Group. Ordering assets has never been so easy, The portal also has a user friendly search and filter function.
All orders have to get approved by the budget manager. This way they have complete control over all orders and nobody can order to much. 


Linked to own producer
The known trusted quality of the corporate identity elements is guaranteed with the link between the Brand Portal and the producer. If an order is placed and approved by the budget manager, the production process will start. The producer will automatically receive the new order so he can get started right away. 


Benefits of the Brand Portal
All corporate identity elements in one well-arranged environment
Adjusted and ordered with just a few clicks
Complete control
Own trusted producer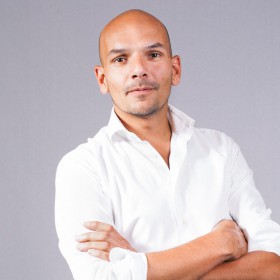 More marketing success
for your partners?
We're here to help you.
Related articles