Fedrigoni Impresses with data-driven webshop and price list
In a world with an increasing focus on digital, Fedrigoni still continues to swear by paper. Three centuries ago they started in Italy with the production of paper and they now also supply in Europe, Africa, Asia and the United States.
Paper and cardboard with a beautiful quality and in brilliant colours. Since 2011 Fedrigoni also supplies directly to printers and designers in the Benelux. The experts of Fedrigoni know the ins and outs of which paper is best for that one project, from large to small.
3243 ARTICLES, 22 VARIOUS COLLECTIONS, 100 SERIES,300 COLOURS, ACTIONS, PRICE AGREEMENTS AND CAMPAIGNS.


Until recently considering this data and obtaining the correct price information was done manually. Therefore, the sales team of Fedrigoni lost a lot of time compiling quotations. Plus, the (potential) customers received a general price list that did not take into account the adjusted prices. Surely we can do better.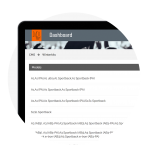 The Fedrigoni Database
The content management system is the beating heart of the Fedrigoni Partner Portal. For Fedrigoni we have stored all information orderly on a central location. All information relevant for the sales employees is included in various tables. Colours, prices, regions, sales employees and much more, it is all there. As icing on the cake the price adjustments are automatically implemented by way of a API. That saves a lot of time.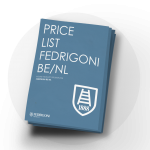 Personalised price list and webshop
The webshop of Fedrigoni is connected to this database. The Partner Portal ensures that the large sample book is no longer required and that the actions, agreements, price adjustments and campaigns are automatically included. Prospects and customers can simply select the required paper and download a price list of this. So, they receive a customised price list that perfectly aligns with their requirements. Almost all information is public. Only an account is required to also see the prices next to the types of paper. For example, special agreements or actions are connected to this account, so the customer can always review the correct prices. This account can easily be requested from the Fedrigoni Partner Portal.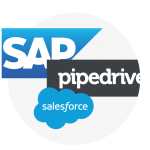 Link with the Management information system
Many printing companies use management information systems for inventory management, invoicing and contact management. The customers of Fedrigoni also use this. Via the connection platform of MarketingXpress we have created a link between these management information systems and the new content management system of Fedrigoni, so customers can request the correct information in their own familiar environment at any time of the day.


The results:
-  More effective sales process
-  All information is centrally stored in one database
-  Customers have access to the most recent price information
Sta sterker met je partners!
Wil je weten hoe je jouw salesteam kan voorzien van de juiste tools om meer indruk te maken en de klantbeleving naar een hoger niveau te tillen?
Related articles