Geberit uses MarketingXpress App for effective one-on-one communication
App for surprisingly fast reaction on first acquaintance. Sounds appealing? 
Picture this, you're in a stunning company stand on the trade show. Visitors know where to find you and the day is filled with meeting interesting people and making new contacts. But there just one thing that's bothering you. You're so busy that you don't have time to process the contact details of your new contacts to give them a follow-up after your interesting meet up. Sounds familiar?


A good start of a sustainable relationship
With a smart app it's possible to follow-up on those new contacts even the same day. We customized this smart app for our customer Geberit. By using the app the sales team was able to note the wishes and contact details of individual visitors right away during the first acquaintance. By linking other communication tools to the app the visitor immediately received a personalized message after they visited the Geberit company stand. A good start of a sustainable relationship.


Thanks to the app the collected visitor data can be transferred to the CRM-system in just one click for further follow up. Want to know how this can work for your company? Feel free to contact us, we are happy to help!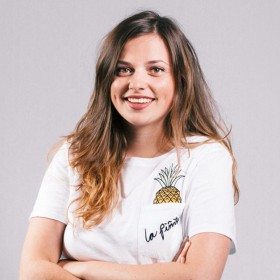 More marketing success
for your partners?
We're here to help.
Related articles