Niko makes selling more fun with the stock market app
Cocoon, the stock market for design- and interior fanatics, opened its doors for the big public from 21st till 29th of november 2015. An extraordinary opportunity for Niko, the specialist in electric chain material, to show what they got as a brand. Lovers of beautiful interior, looking for inspiration for several building projects could come by the specialists from the Niko-stand for 9 days straight. Armed with Ipads and Iphones linked to the Niko Sales App, the Niko specialists could seamlessly register orders and provide the visitors realtime from the correct information.



In the Niko-stand the visitor has the opportunity to talk to a specialist but they can also provide themself with information through the ipads available for the visitors. With a couple of simple questions the Niko sales app can assemble the right information package and e-mail it to the email address filled in by the visitor. During this process it's not necessary for the specialist to assist. A quick win, because with the Niko sales app it's possible to help more visitors at the same time in a very customer friendly way. Niko doubled their registration process during stock markets with the app. 


This supports sales professionals in realizing sales objectives. This simply makes selling more fun. This results in better management, follow-up and optimization of the result during trade fair participation. 



The next step
Niko is very active in participating in trade fairs. They will soon also be available at the Batibouw fair. Our application can be used for multiple purposes. During the fair, but also before the fair. We would like to elaborate on the latter in a subsequent article.



Thanks so this app all the assembled data from the visitors can be easily linked to the CRM-system for further follow up. Do you want to know if this could work for you? Feel free to contact our Marketing Helpdesk (support@marketingxpress.net or 010 - 311 0 113, we are happy to help.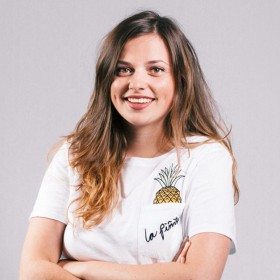 More marketing success
for your partners?
We're here to help.
Related articles