Regiobank: a consistent corporate identity in any format
Before, we already wrote about Regiobank. Since that time the Marketing Extranet, or the 'Promotiewinkel' of Regiobank didn't stand still. One of their showpieces in the portal are the scalable ads: a consistent corporate identity in any format.


Schaalbare advertentiesThe advertisements in the Marketing Extranet can be used for newspapers, magazines and other printed materials for all separate offices of Regiobank. The submission specifications of the ads vary by medium, that's why the offering of only A5 or A4 format ads leads to a lot of custom requests. We wanted to avoid these custom requests, for cost efficiency reasons.



In control
To reduce the number of custom requests we developed a personalised ad template in the corporate identity style, which can easily change format.
The user can easily customize the ads themselves to the desired format in the Studio. The user can choose from the standard sizes A4, A5 and A6, as well as enter their own format. By this automation of the formatting, the people at Regiobank get optimal flexibility and the garantee that their corporate identity is always right.
Do you want to know how this can work for you too? Please feel free to contact our helpdesk, hi@marketingxpress.net. We are here to help.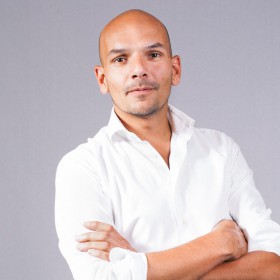 More marketing success
for your partners?
We're here to help you.
Related articles