Tchai offers optimal customer experience to Littala via online catalogue
Tchai works for a broad audience of international brands. Littala is one of Tchai's customers. Littala creates functional and timeless Scandinavian design. Tchai develops, produces and delivers amongst others, in-store furniture for Littala. This way Littala can display their products in an unresistable way. Littala places her orders through a special online catalogue of Tchai. MarketingXpress developed the online catalogue and made the shopping tool look attractive and ready to use.


We already developed an online catalogue for Tchai's customer Chiquita. Even though the shopping tool will also be connected to Tchai's Customer Cloud (an innovative platform, which we are very proud of) , just as we did with Chiquita, the shopping tools will most definitely not be the same. Every customer is unique; the online catalogue is designed in the look-and-feel of Littala and presented in a way that suit the company.


Deliveryphases online catalogue Littala
Het opleveren van een onlinecatalogus hoeft niet lang te duren. De oplevering van de onlinecatalogus van Iittala bestond uit welgeteld drie fases:


Phase 1


During phase 1 the new webshop environment was prepared in Tchai's Customer Cloud and styled in the look-and-feel of Littala. For this the most optimal product structure is thought out, adjusted to the search behaviour and wishes of the visitor of Littala. Thereafter the final draft is implemented to a website-template. With the template finished, MarketingXpress could start building.




Phase 2


In this phase we delivered the prototype and implemented the last adjustments. The first products were added and Tchai extensively tested the ordering proces.




Phase 3


In the last phase the introduction took place. Tchai presented and introduced Littala to the online catalogue.


Easy to use
The online catalogue of Littala is surprisingly easy to use. The users of Littala can:

- decide easy and fast which shop-in-shopfurnitue he/she wants to order from Tchai;
- view the product details;
- view his/hers order history;
- contact Tchai for support;
- Adjust personal data.


Also interested in a system in which you can give your customers optimal service? Feel free to contact us through the Marketing Helpdesk +31 (0)10 311 0 113. Our specialists are ready to answer all of your questions about this system.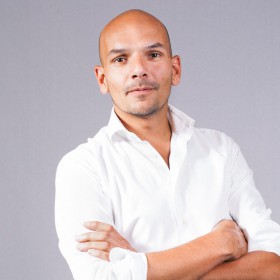 More marketing success
for your partners?
We're here to help you.
Related articles