Vmzinc impresses on Batibouw with the MX SalesApp
In the end of february until the start of march VMZINC will be present with a company stand on 'Batibouw', the biggest build- and renovate trade show of Belgium. VMZINC offers innovative specific zinc solutions for construction to private customers and installers. To optimize the contact with clients during and after the trade show, MarketingXpress developed the VMZINC-app. 


VMZINC is the brand name for rolled zinc products who are developed for the division build of the group Umicore, a multinational specialised in material technology and material applications. VMZINC offers a wide assortment in rolled (bobins,blades) or designed products, like systems, products and accessories for rooftops and facades.


To be able to inform all the visitors of the Batibouw-trade show, and from other trade shows, on different times about the possibilities, all interested visitors are registered. VMZINC has two kiosks where representatives are ready to welcome the visitors with tablets. When every visitor is registered in the app its possible to identify quality leads afterwards and follow-up. From the rapports they can conclude if the approach was the right one or if it needs adjusting.


MarketingXpress:
VMZINC came in contact with us due to the comparable application we made for our customer Geberit last year, they were very enthusiastic about this. De employees of MX are aligning the expectations of VMZINC with the possibilities of the app as we speak. It's a challenging and intense project since the possibilities are endless. Also interesting to report: at the moment there is even talk about integrating and following up on other tools of MarketingXpress with VMZINC, like the Campagne Manager. Will be continued..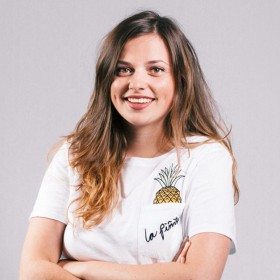 More marketing success
for your partners?
We're here to help.
Related articles