Working together on succes!
Regiobank offers her independent advisors a wide range of marketing assets via the promotionshop. Advisors can personalise these assets with image or text, customize within certain limits, download and order. After that they can use it for their own region, both online and offline. Regiobank assures the brand quality and identity this way and provides a consistent and professional appearance.
But what if an advisor has a wish that deviates from the possibilities of the promotion shop? For example a leaflet in a different format or when they want to advertise with multiple advisors in the region? For those wishes we created the module "Collaborate on customized work" within the Marketing Extranet.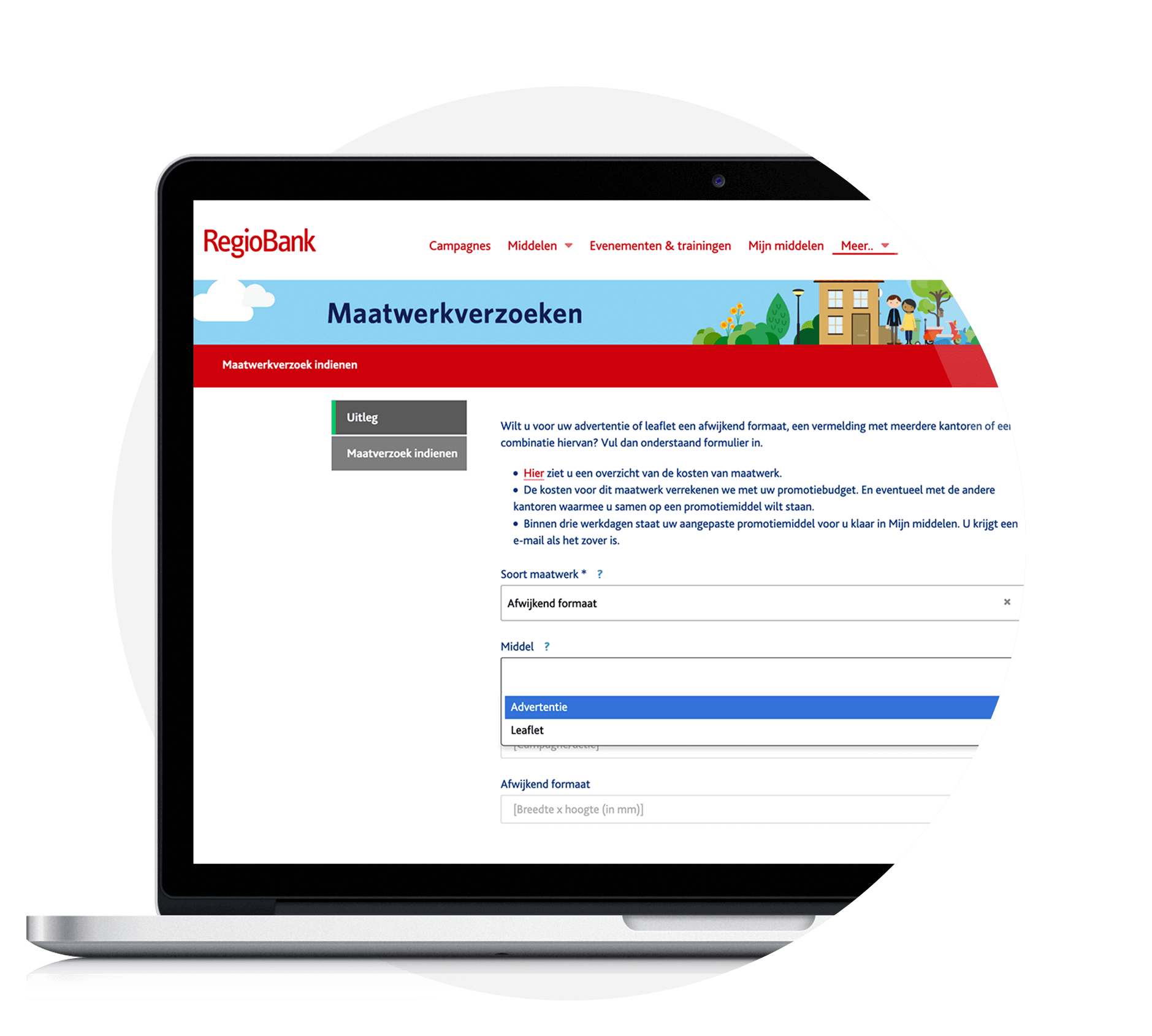 Submit Customization request simply via the promotion shop

When the need for an advertisement in a divergent format arises, the advisor can submit a request via the Marketing Extranet. They can simply note the wishes in a form after which the customization process starts.
A streamlined customization process between designer and Advisor

When the advisor submitted the request, the designer can get to work. The designer gets all the important information from the filled in form, this way he can efficiently work on the customization request. The requester gets noted of the progress via e-mail during the whole process.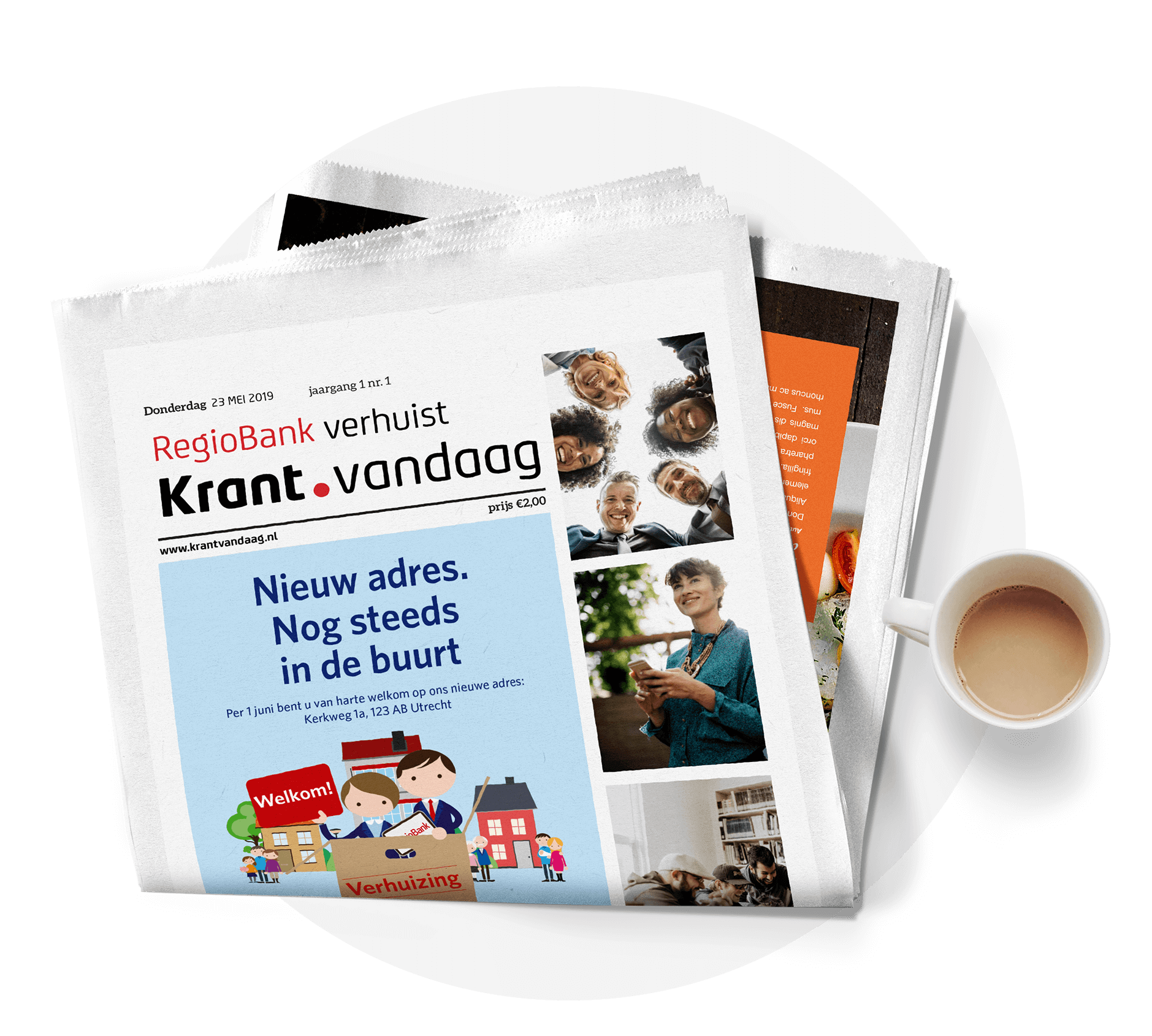 Directly available in your own environment

Once the designer is finished with the customization request, he can easily add this via the Marketing Extranet to the promotion shop of the requester. The advisor can download and use the customization request from this safe environment. The payment will go automatically: the costs of the customization request will immediately be settled with the marketing budget.
Curious how you can form the space between personalization, brand identity awareness and the wishes of your partners? We are happy to help. Contact Remco Vermeer via 0617048013 and he will gladly help you.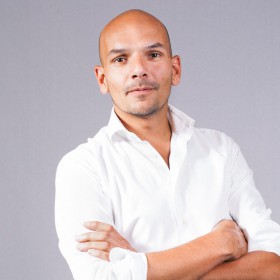 More marketing success
for your partners?
We're here to help you.
Related articles